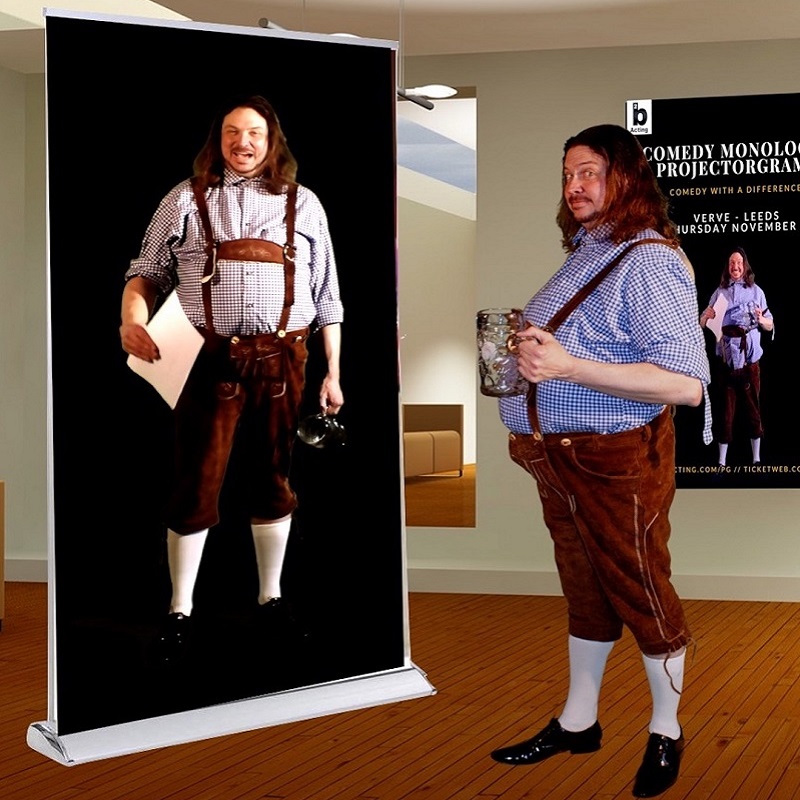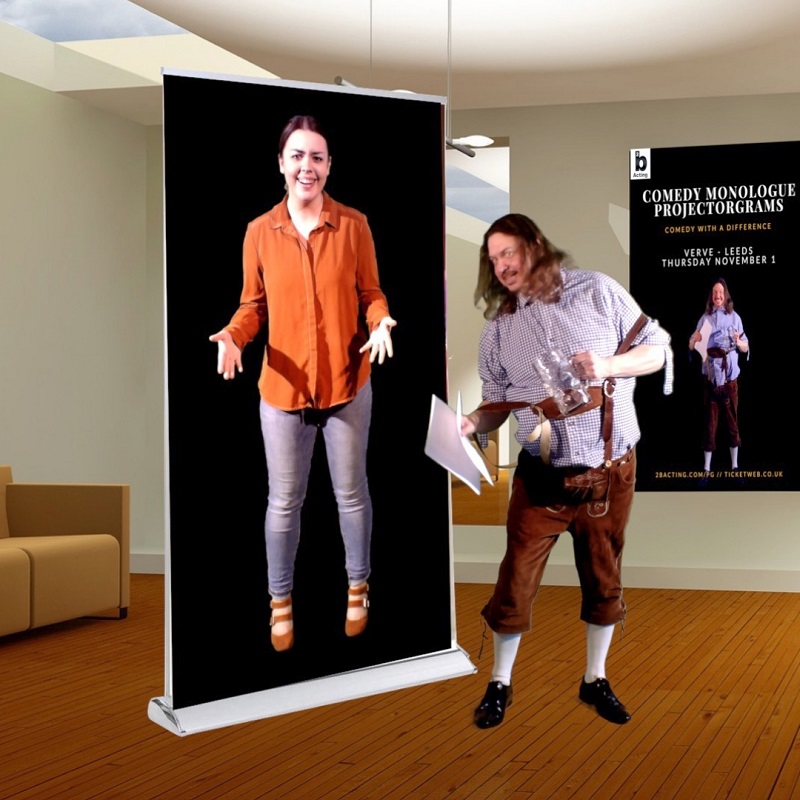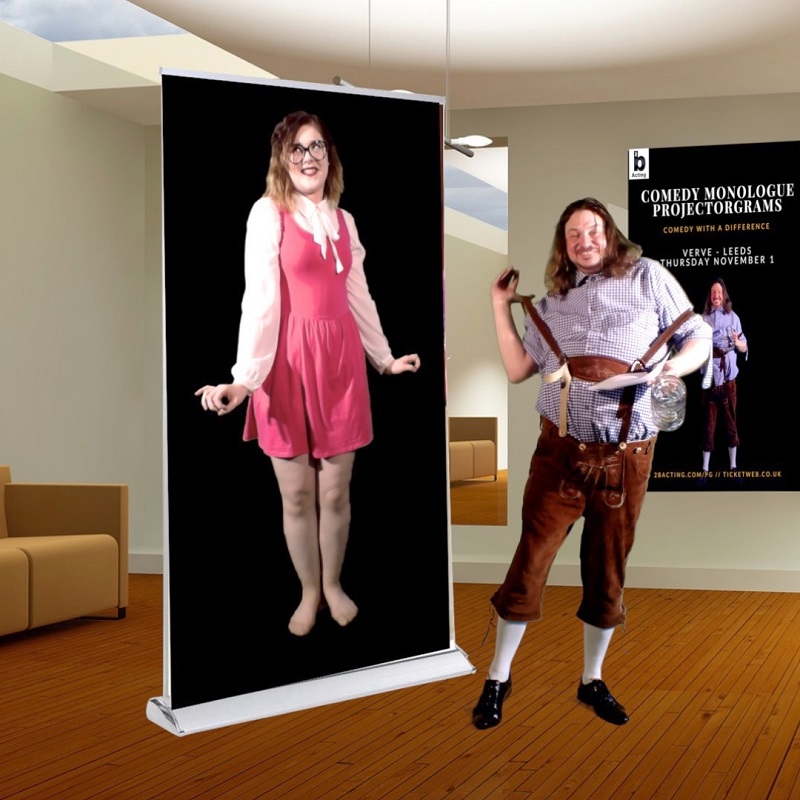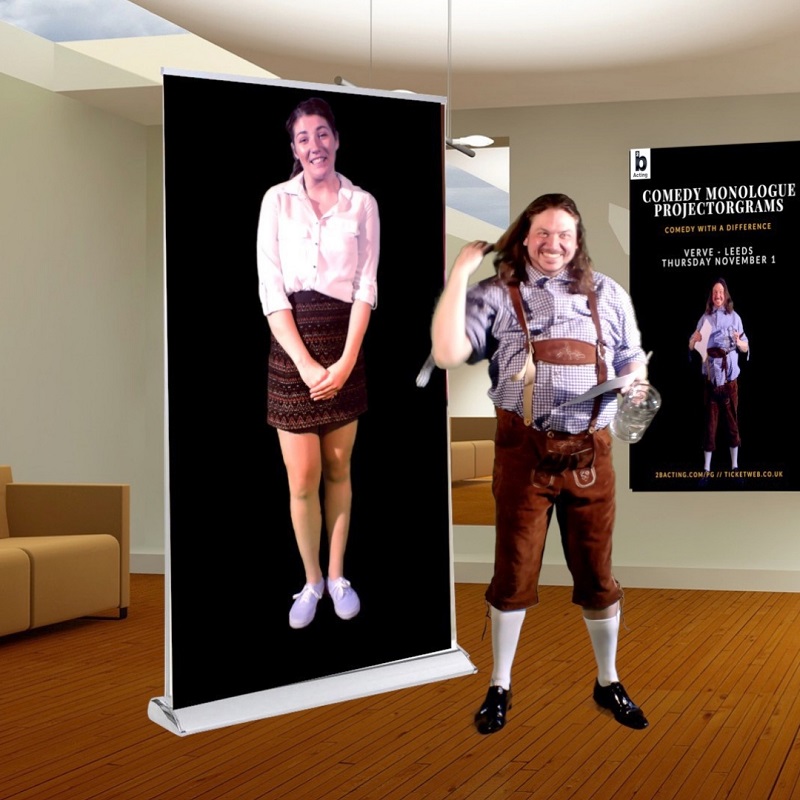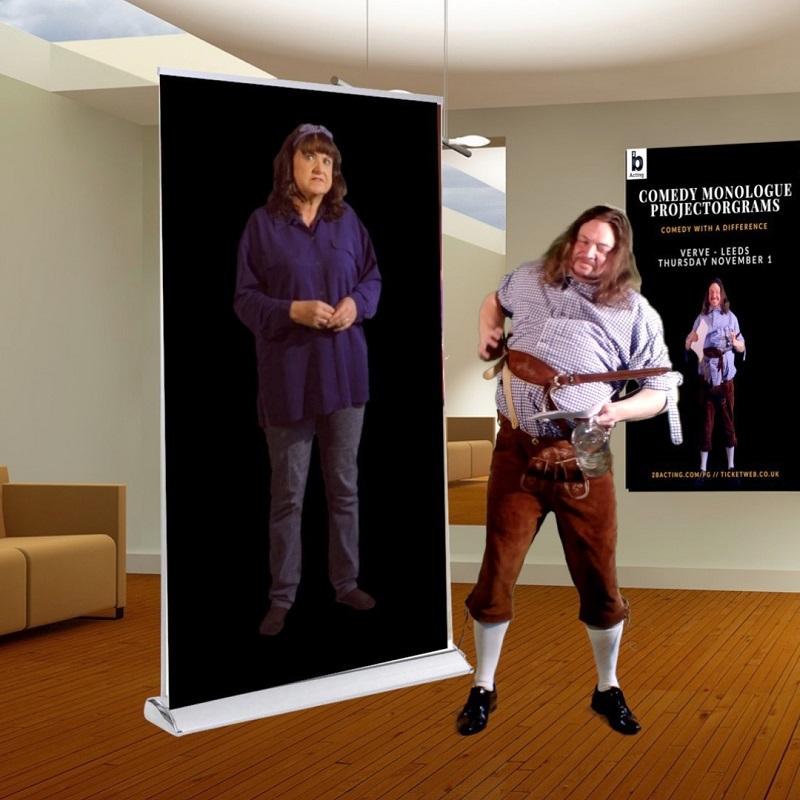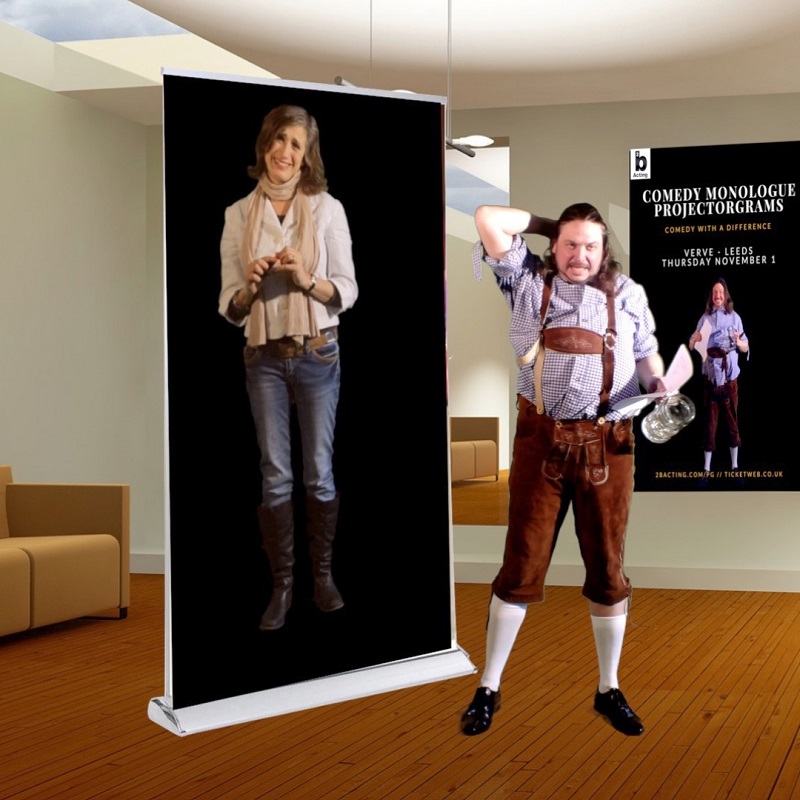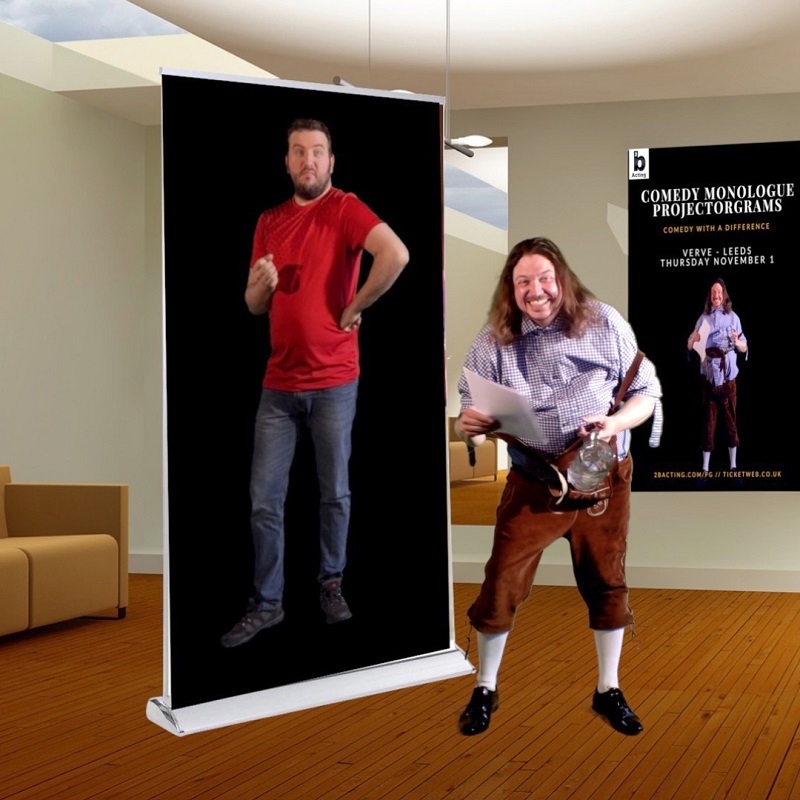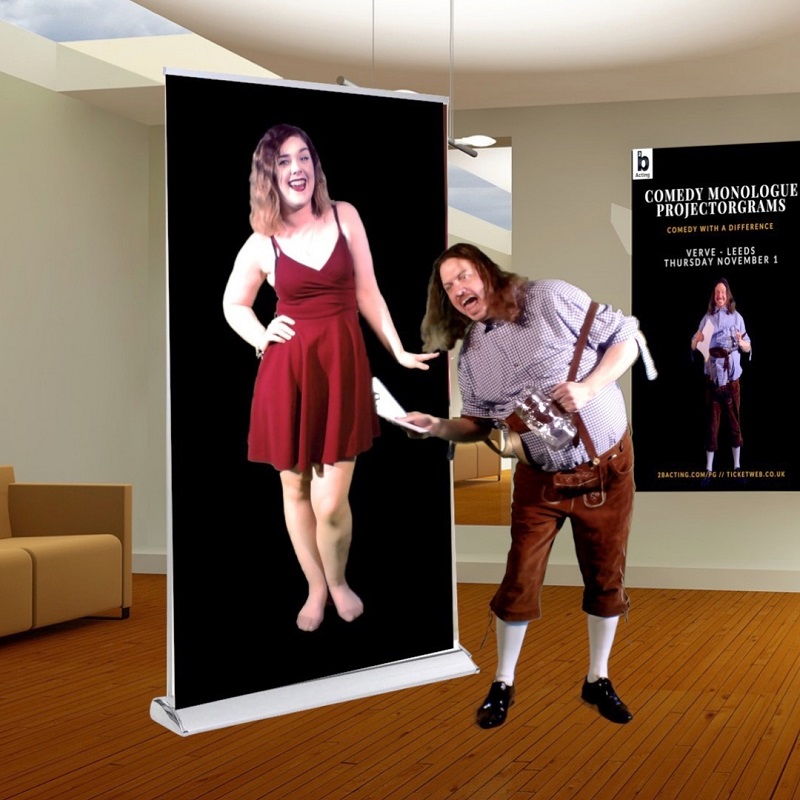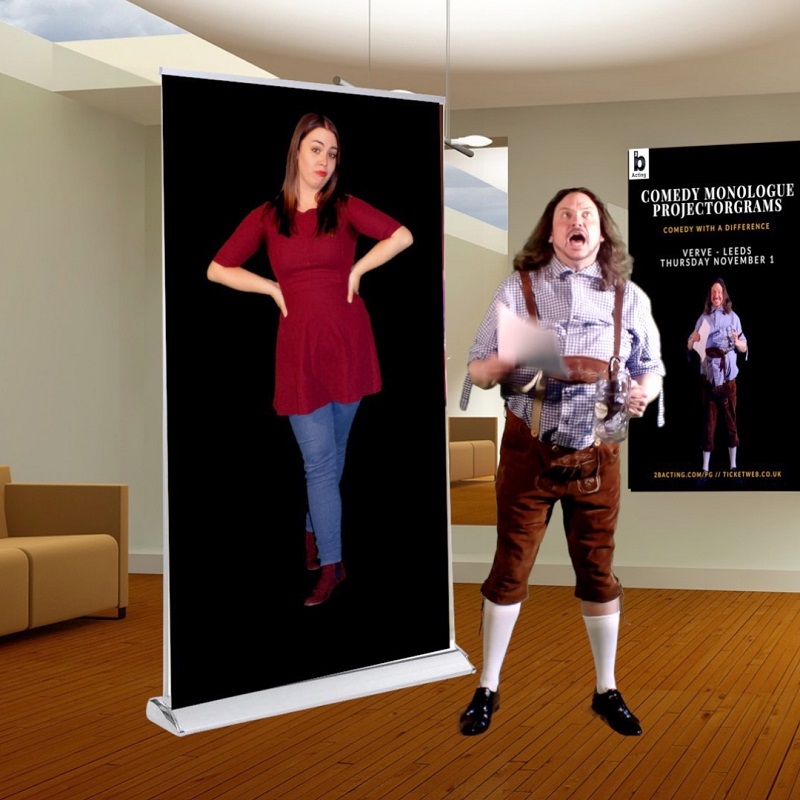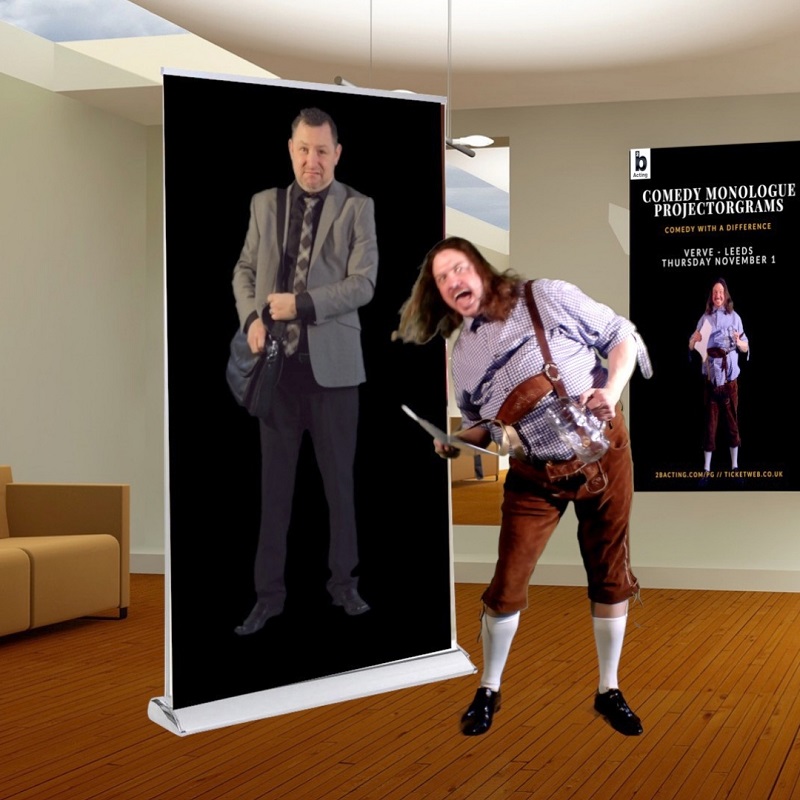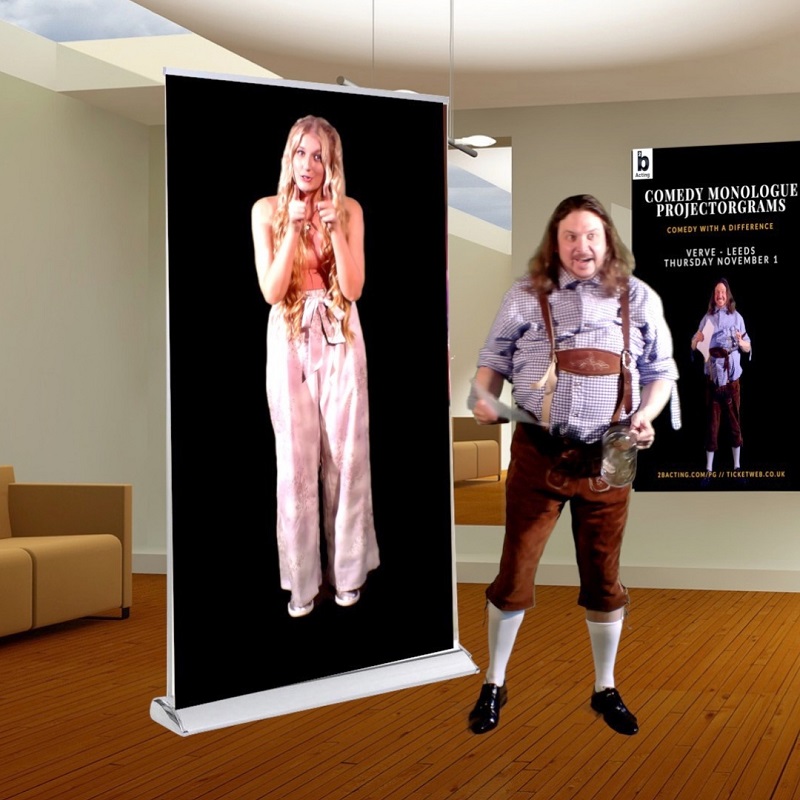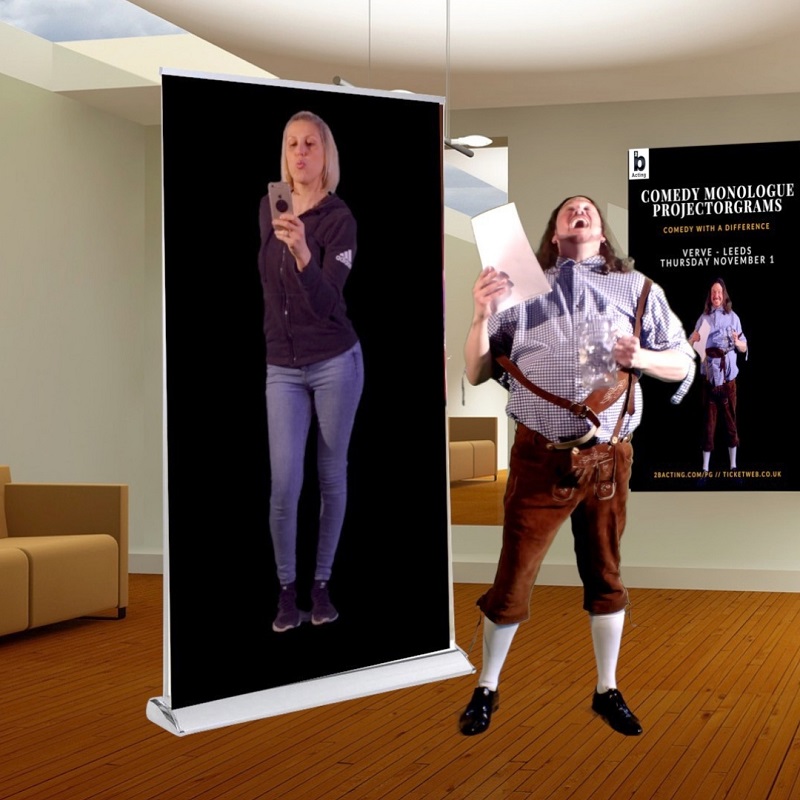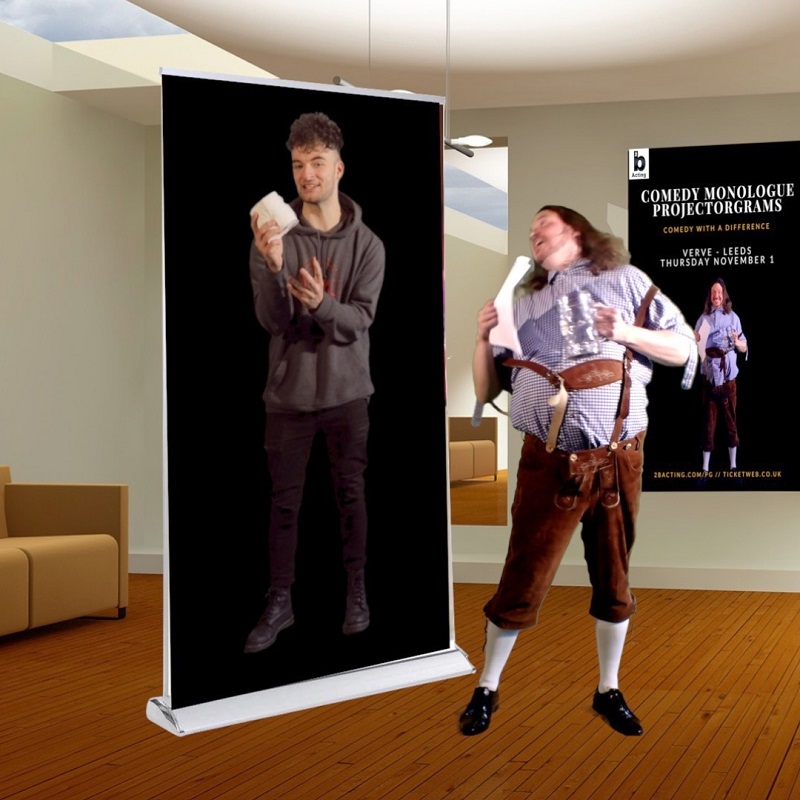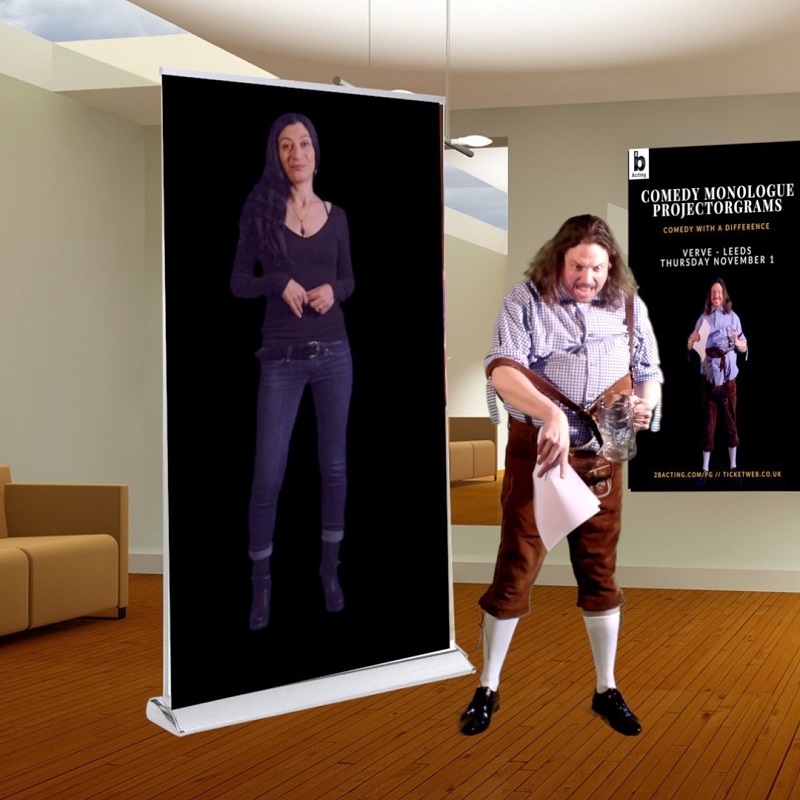 OUR LAST PROJECTORGRAMS
Comedy Monologues
Produced with the support of The Royal Park in Leeds.
Produced by:
2b Acting
Performance Venue:
The Royal Park Leeds, Verve Leeds, Editor's Draught Leeds, The Fenton Leeds, Gulliver's Manchester
Show details:
This show featured Projectorgram Artists performing 15 amazing Comedy Monologues plus the hilarious German-ish character, Gunter led by a very entertaining host. It made your mobile part of the fun.
"Brilliant night last night watching and voting on some fabulous monologues." – Audience member
STAGE INTERACTIVITY
We are leaders in Selective Interactive Video (SIV) and we are using this interactive technology to offer new experiences to theatre goers
MOBILE ON
In our last show, 'Comedy Monologues Projectorgrams', we asked the audience to keep their mobiles on (switched to silent) during the performance. This was the first time projectorgrams (life-sized video projections of artists) was used on stage to create a live entertainment show. The audience used the InView App during each show to reveal information about the 15 different actors delivering the comedy monologues. The audience also voted with the App to select their favourite which was shown again at the end of the night.

The performance successfully demonstrated that Interactive Videos enhances performances and opens a door to new entertainment.

Read the Culture Vulture review of the first comedy monologues projectorgram performance:

THE VERDICT
How theatre will be
The first projectorgram theatre performance
Planned release:
September 2021
Performance Venues:
The Basement in Leeds and Seven Arts Theatre
Description:
Inspired by true events.
"A controversial and perhaps shocking delve into the research that has led to life changing medical advancements. During the play the audience takes the part of the prosecutors able to use the InView App to call witnesses to give evidence for or against the use of tainted research and at the end of the play give their verdict to decide the plays conclusion."
A remarkable experience, showing off the potential use of projectorgrams on stage.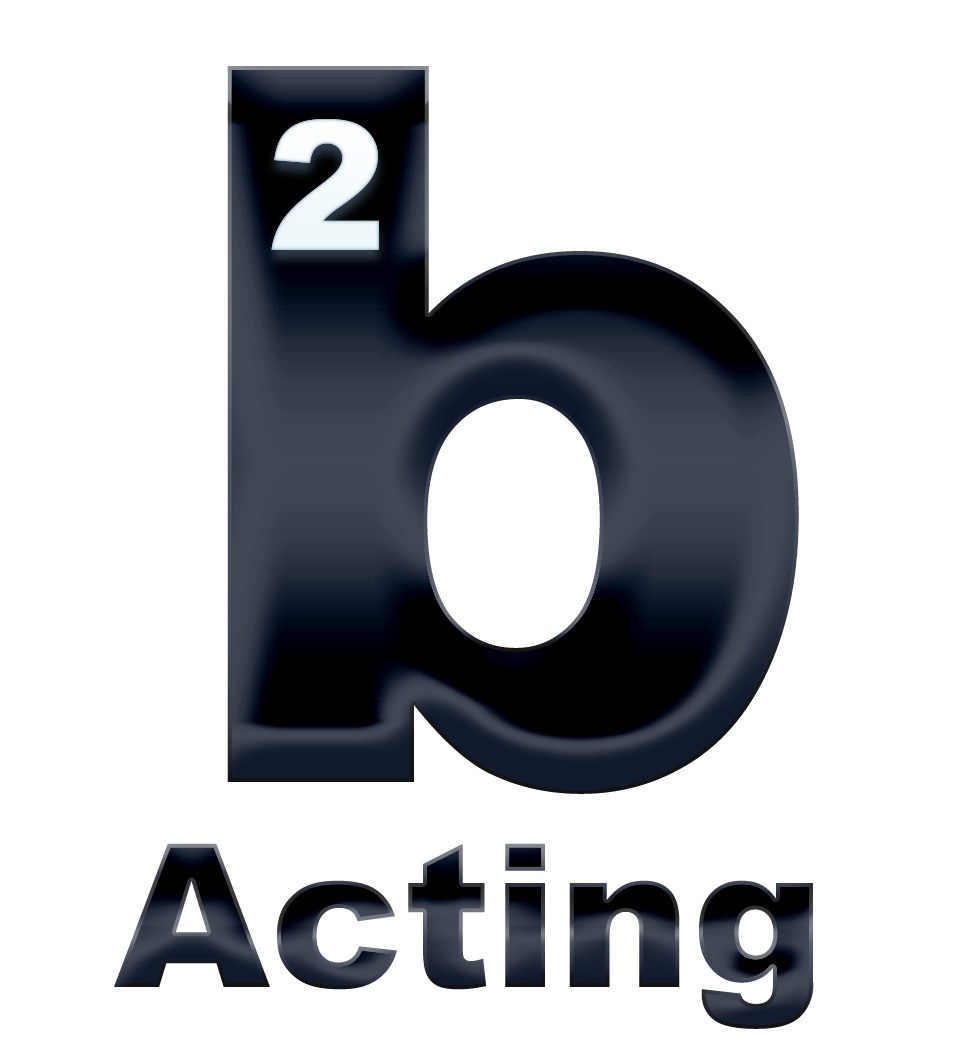 HAPPY TO TALK
We are happy to talk about interactive video theatre as we are keen to work with others to progress this new art form.
If you're in Leeds, Yorkshire, UK, then let's get together for a chat, or if you prefer we can talk online: