ABOUT
We are a Digital Media and Theatre Production Company, specialising in Selective Interactive Video (SIV) - Video of the future.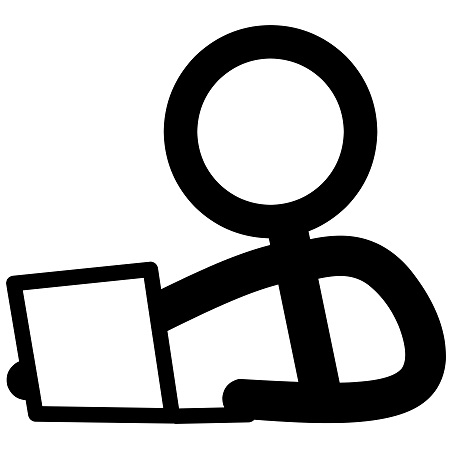 Interactive
INVIEW: Is our independent Selective Interactive Video channel showing an increasing number of exciting and challenging productions. Watch as ordinary videos or in Enhanced Mode and switch on the full range of interactivity contained in the video.
A new way to experience Video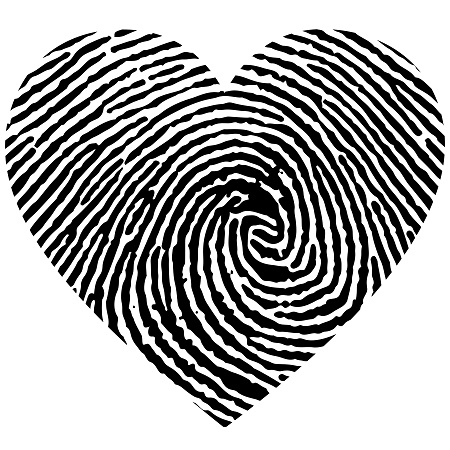 Passion
We are passionate about growing the creative economy. Our Productions all aim to create new sustainable paid work opportunities and they are an ongoing search for talent across the production cycle.
Developing work for creatives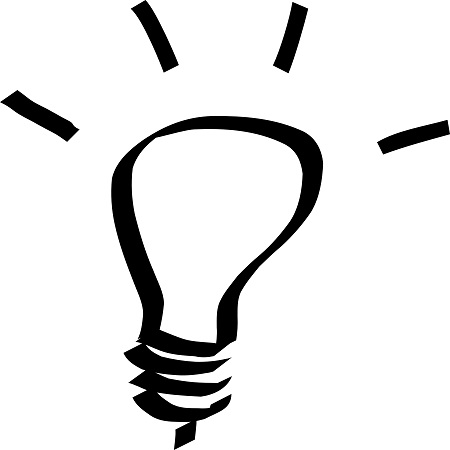 Creativity
It's our creativity that makes the difference, we never follow the crowd. This means we constantly attract and are able to reach a vibrant international audience, excited by change, with novel and challenging work.
The future is art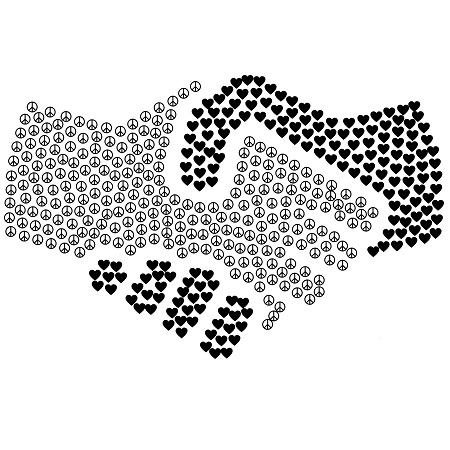 Collaborations
We recognise the strength from working with others that share our creative values. We currently collaborate with filmmakers, Drama Studios, Education establishments and local businesses that supports us through product placements and sponsorships.
We are Stronger together
MEMBERSHIP
Enable Enhanced Mode on InView: Unlock the full interactivity in each video
InView Membership One Week

£1.99

per week



InView Membership One Year

£29.99

per year



PRODUCTIONS
Creating ground-breaking digital media and theatre productions since 2001
Our productions grow the creative economy for artists and actors and showcase areas where Selective Interactive Videos can make a difference in Entertainment and Business
Our Productions
IN PRODUCTION - Today and Tomorrow: Interactive
The series is coming back. Our ground-breaking soap drama returns with a big difference: It will be interactive.

When the original Today and Tomorrow series exploded onto internet and mobile devices in 2008, it was instantly recognised as one of the most ambitious digital media productions of the day and was picked up by ITVlocal.com for their website and shown on the UK national SKY Venus TV channel. Now, 10 years after completing series 3, Maria Estefan (Anastasia Ampatzoglou) and Gerry Saunders (Tyron Maynard) are back together for an even more exciting wild ride – This time however, their antics will be pioneering the first Selective Interactive Video series. Available in 'Enhanced Mode' on InView.

The new series will be an ongoing InView production designed to reach international viewers and put UK talent on the map.

OPPORTUNITIES
Product placement - Reach a vibrant international audience. Shooting for Today and Tomorrow: Interactive online series starts in April and hits InView on 201020. We are offering Product Placement and Brand Awareness opportunities to help support the production.
Sponsors - Be recognised for supporting creativity. The show will be produced in and around Yorkshire England, providing opportunities for actors, artists, creative organisations and local communities. We welcome help to secure locations for the show and any donations would also be appreciated.
Actors, writers, crew - Paid work opportunities. The project is an ongoing search for talent across the production cycle. Musicians, artists, directors, editors, and producers along with actors, writers and crew have the opportunity to work on this exciting new style of production. We are building a 'call-off' list of experienced talent for each episode and there will be ongoing open auditions to get on the list.
In addition, we offer experience opportunities for those looking to get involved in the creative industry and our work.
Get in touch: Contact Us or visit us at THE BASEMENT in Leeds where the production is being made and whilst you are there checkout our Workshop and events programme. Support welcomed.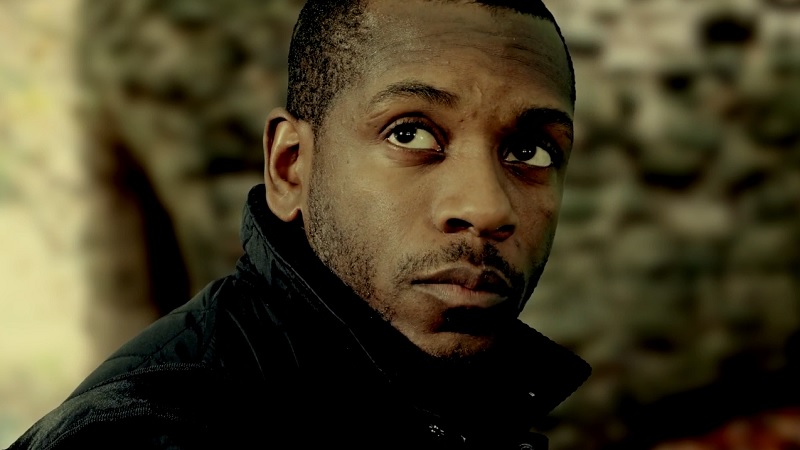 It's coming back
"
They've got a little more history behind them since we saw them last which catapults us forward and lands us right in the middle of a war Maria is raging with her ex-husband, Ronaldo. You can't keep an angry mother down as she desperately searches for her daughter, sold to a sex trafficking ring by her own father. Her methods however are far from delicate as she vows to bring the whole corrupt trafficking business down - or die trying. "Now we save them all."
Kick off a new world of viewing. Watch Today and Tomorrow: Interactive first look episode on InView, in
Enhanced Mode
, and don't forget 201020 - Only on InView.Note:
Catch up on
Series 3.
Now showing on InView -
with four new releases
of series 3 eisodes every month until the start of the Today and Tomorrow:Interactive series.
INVIEW
Independent Selective Interactive Video platform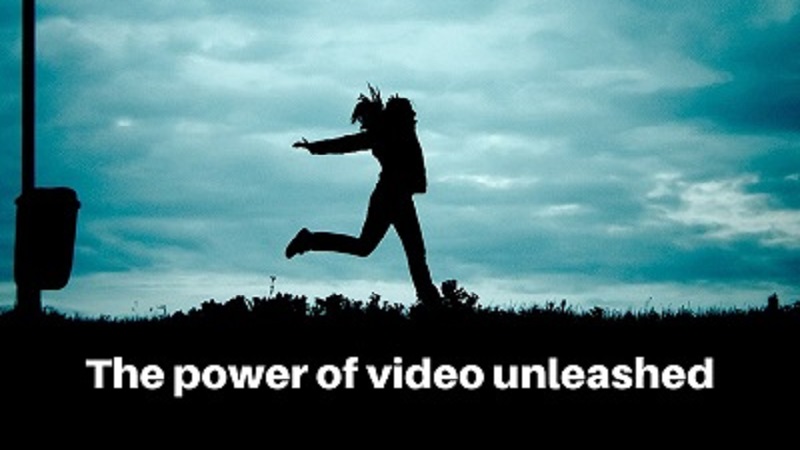 The InView Channel
It starts with a warm Welcome
Watch InView like a regular TV channel and experience new entertainment today, one after the other, as they appear in the playlist.
Or, if you can't wait, pick the show you want from the 'Free Videos' list on the InView Menu. Use the 'Available menu' to pick shows that are available on-demand to place them in the 'Your Videos' section of the InView menu so you can watch them when you want.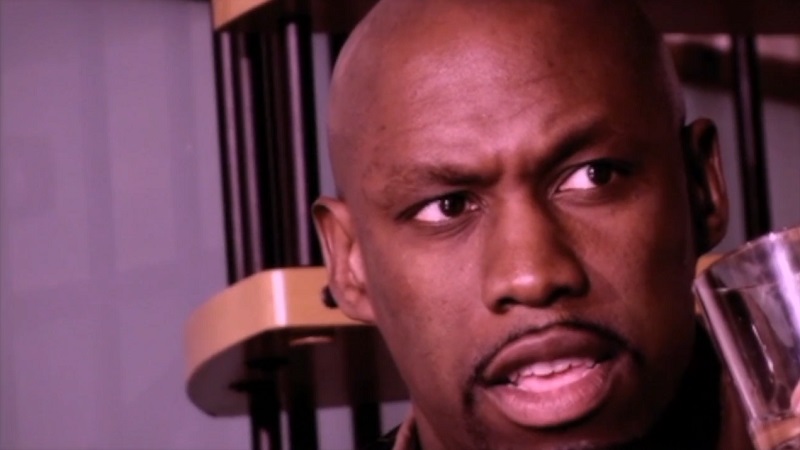 Today and Tomorrow: Series 3
Four new releases on InView every month
The latest instalment of this gripping drama (Episode 3.21 to 3.32).
The story so far: Ray gets closer to finding out about Maria's plan. A confrontation with Alexandra forces him to take matters into his own hands.
Meanwhile, Maria once again has to turn to Gerry Saunders for help.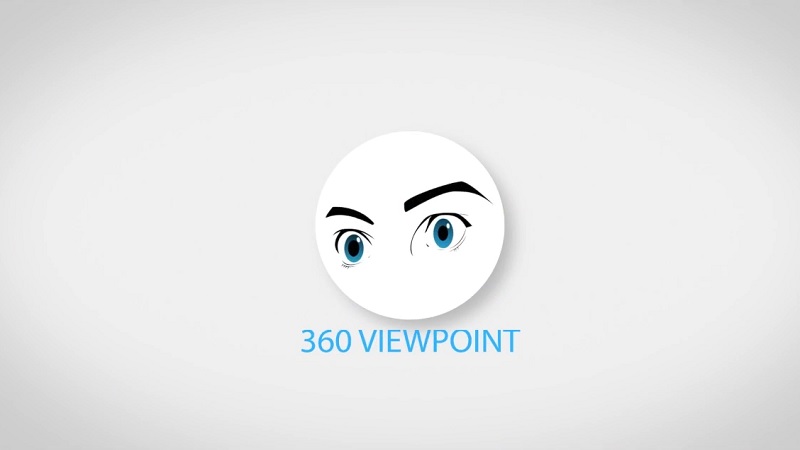 360 Viewpoint
A new show every two weeks
360 Viewpoint is an online interactive entertainment show made especially for InView
It uses a 360 degree camera so you can watch from a different viewpoint.

The show aims to encourage viewer engagement through interactivity and promote 2b Acting's link with communities.

Note: Contact us if you would like to be in the audience, if you have something to pronote or if you would like to be interviewed for future shows
RECENT RELEASES ON INVIEW
We continue to push boundaries with new shows
3 million+
InView monthly views: 2020 target
GET A COPY: THE ACTORS SCRIPT
Magazine for professionals and those new to the industry
Where to go for acting advice and support
The Actors Script is a tri-annual online magazine. It contains regular support information, exercises to improve your skills, industry news, inspirational stories, useful contacts, work opportunities and more.

The Actors Script can be purchased for just £3.99.
In the Feb 20 edition: Featured Interview, where we talk with award winning Film Director Raza Mallal, whose comedy 'Ask the Cheat' starring Nick Moran recently won Best Feature at the Birmingham Int. Film Festival and is currently being released in America.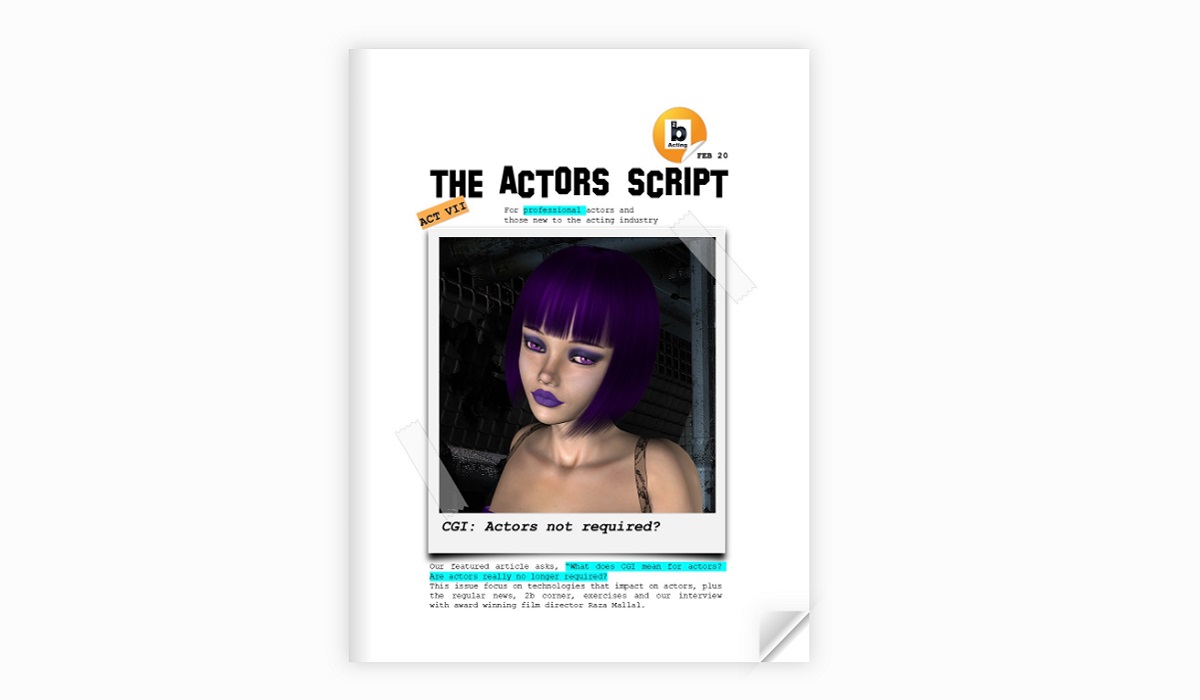 INSPIRATIONAL STORY:
CHARLIZE THERON
Now one of the most desired actors in Hollywood. She survived an alcoholic father who was shot by her mother in a shooting deemed self-defence. Her career dreams of first being a model then a ballet dancer where destroyed when she had problems with severe knee injuries. With all these disappointments she seized the opportunity to play the role of Aileen Wuornos in Monster. A part that in no way exploited her beauty and took her way outside of her comfort zone. The role garnered her nominations and awards across the globe, including winning best actress at the Golden Globes, the Oscars, and the Screen Actors Guild Awards.
Extract from the Actors Script.
PRODUCTS AND SERVICES
Your support in purchasing our products helps us continue our work
THE BASEMENT
Book Acting Workshops, Events, Film Nights, Meet-Ups and more using our basement website
You are always welcomed at The basement
GET INVOLVED
The basement is open to creatives looking for somewhere to call home, develop your craft or showcase your work: Hire the Space for: Comedy Nights, Poetry Slams, Workshops, Meet Ups, Spoken word, Seminars, Rehearsals, Film Nights, Fringe Plays or just Work in progress.(no loud music or dance)


It's also a place where you can attend Acting workshops for adults, attend independent film nights and support local filmmakers, vote in the Golden Nugget International Film Festival and come along to special events.
Plus, when you come you must give our Sarsaparilla (soft drink) a try.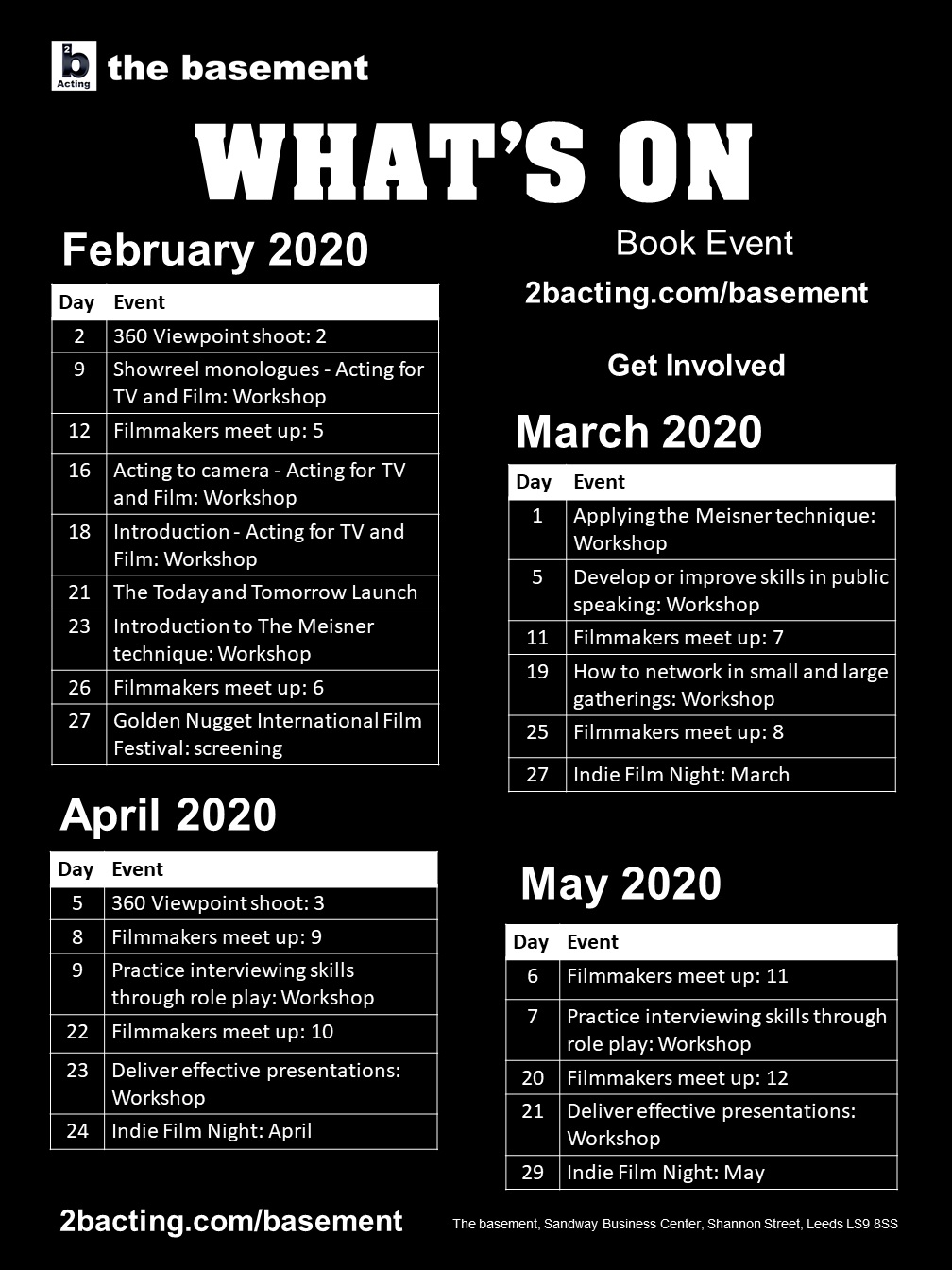 2b Acting: The place 2B.